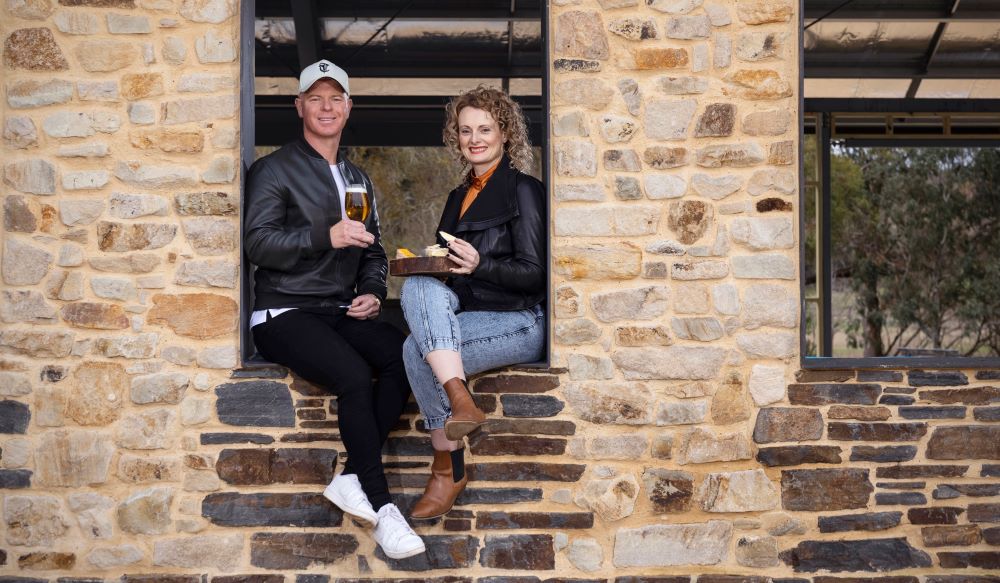 Sheree & Saul
We, Saul and Sheree Sullivan, have been cheese makers for over 35 combined years at Udder Delights and have now turned our hands to a new fermentation, brewing beer and cider in our microbrewery at Grünthal Brew where our brewing philosophy is simple -to relentlessly pursue the production of beers where flavour and quality are king. We also produce our own Grünthal Gin distilled off site and have partnered with Udder Delights Cheese and Hesketh Wines to provide a complete gastronomic experience for our guests.
Because it's fun!
When we were offered the chance to help rebuild the fire ravaged Grumpy's Brewhaus at the Adelaide Hills we had to really soul search as to why we would take on such a massive life-impacting project. After several nights of sleeping on it and giving it much thought, we decided to say "Yes, let's do it". Why? "Because it will be fun". And what a ride it's been so far. Hard work, exhilarating, exhausting and fun. 
We hope you find it fun too. Fun relaxing in nature, soaking up the atmosphere, drinking delicious Adelaide craft beer, eating tasty food and enjoying the Grünthal hospitality - getting gruntled with Grünthal.
Green Valley
When it came time to pick our new name, we noticed street signs at both ends of our townships main street that said, 'Verdun formerly Grünthal'. It piqued our curiosity and research showed that Grünthal was the first name given to Verdun by the original Prussian settlers who fled their homeland in search of safe lands and greener pastures. Grünthal means Green Valley in German. We loved it and chose that as the name of our venue and beer brand. Being Australian, we just pronounce it the Aussie way – GRUN-THALL. Grünthal Brew is waiting for you – we hope to see you soon or welcome you again.